• Bok Choy • Breakfast • Chard • Kale • Mizuna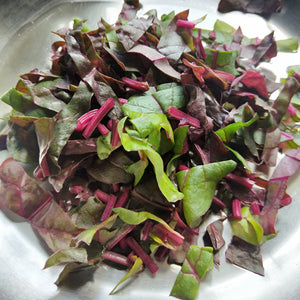 An easy and quick recipe that can also be used for kale and other stir-fry veggies. Serve it as a side to any roasted or grilled meat, or even as topping in your omelette!  Recipe is from NY Times Cooking. INGREDIENTS 100g swiss chard/ baby swiss chard (Stems may be removed depending on preference)  1 tablespoon olive oil 2 garlic cloves, minced  Large pinch crushed red pepper flakes  Salt   PREPARATION Stack chard leaves on top of one another (you can make several piles) and slice them into 1/4-inch strips. Heat oil in a very large skillet (or use a soup pot). Add...
---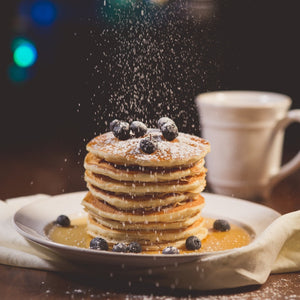 Who doesn't like fluffy homemade pancakes? You don't need a premix to make quality pancakes. Try this quick and fuss-free recipe that only calls for a few simple ingredients you probably have in your kitchen right now. Since it's a simple recipe, ask your little ones to join in the fun and make it family bonding activity!  What's needed: 195g of all-purpose flour (use a combination of all-purpose flour and whole wheat for a healthier option) 2 tablespoon of sugar (white granulated sugar works, but you can could try with brown sugar or a mixture of both for a different taste....